Outline
Learning how to shoot and edit video, understanding the entire video process: pre-production, production and post-production essentials
The workshop offers a training course for the acquisition of key skills for any form of narrative reality, through the analysis of cinematographic language and the direct experimentation of practices of " cinéma du réel". Through the vision of selected extracts from the more recent history of documentary film with a reportage slant, participants will be asked to create their own video lasting few minutes, focusing – during the shooting process– especially on the basic elements of "cinéma du réel", such as the relationship between human being and his/her space and between history and memory, seeking for a possible shape to give to the truth.
Workshop Sessions
January 27, Wednesday
Lights and Camera: Learn photographic techniques and lighting for video
Massimo Schiavon and Enrico Brocchetta
Learn photographic techniques and lighting for video: light, exposure, focus composition and all the other mechanics. Plan a video-photo shoot. How to use a camcorder to shoot high quality images.
---
January 28, Thursday
Theory and practice of "Cinéma du Réel" as a starting point for video reporting
Watching together some selected extras from documentaries and analyse their language.
Step out of the lab environment and into the field. Supported field assignments require participants to marshal their newly acquired skills and put them into practice.
---
January 29, Friday
Edit and produce final cut – Learn editing techniques with Premiere Pro
After the field assignments, participants learn postproduction tools.
Learn video and audio editing techniques with a non linear editing program such as Premiere Pro.
Exporting Video and learn how to compress files to uploading to social networks or website
About the speakers
Massimo Schiavon, after graduating from the School of Cinema in Milan, in 1996 he started to work as a cinematographer collaborating with leading foreign TV mostly German. In 2003 he cofounded with Emilio Giliberti Roadmovie the production company, which produces feature films, documentaries, television programs, advertising. Since 2005 he devoted himself to the cinema by signing the cinematography of several films. Since 2012 is professor of cinematography at the University of Milan IULM. From 2009 to 2012 signed photograph of four seasons of television fiction comic of MTV's "The Idiots" and in 2016 signs the photograph for Sky 1 of the Italian version of the BBC television program Top Gear.
---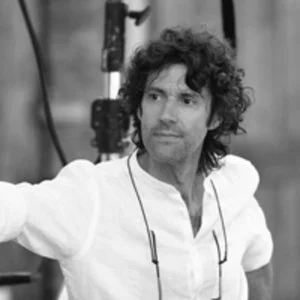 Enrico Maria Brocchetta is a director and cinematographer. He worked in different productions such as feature films, documentaries, television programs, advertising, video-clip, and theatre. For several years he teaches cinematography at Istituto Europeo di Design in Milan.
---
Andrea Caccia, after studying painting and film direction, devoted himself to shooting documentaries of creation and to teaching visual language as a tool for exposing reality. He directed documentaries, shorts, music videos, and promos, unaffectedly shifting between genres and creating a personal style that eludes common definitions. His films were appreciated at several festivals, including Mostra del Cinema di Venezia, Locarno International Film Festival, Rotterdam International Film Festival, Pesaro Film Festival, Festival dei Popoli di Firenze and many others.
---
Thierry Bertini has worked since 1992 as an editor (AVID) in the main production studios in Milan (BRW, Filmmaster, Colorado Film and Lumière).
 His work in France has mainly been with Capa TV, M6 Television, and Media Lab.
In 1998 he flanked his editing activities with the role of director, writing and filming commercials, shorts, documentaries, TV programs and institutional videos. He has also worked with the Mudima-Art Foundation (Milan) creating several biographical documentaries on contemporary artists. In 2005 he set up own production studio (Haiku Film) as director for documentaries, shorts and doc-fiction.